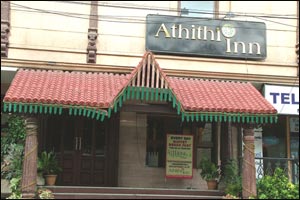 You wouldn't suspect Annalakshmi of it, but this little Southie joint has the best fruit mocktails in town. All the delicious combinations you can think of are part of the menu here, plus a few that will take you by pleasant surprise.

Like the sweet lime and pomegranate drink, Anarkali, or Rasmadhuri, which is tender-coconut water with lime and honey. Triveni is a mix of grape, pineapple, sweet lime and ginger and specialty-of-the-season Mango Tarang, also has that wicked twist of ginger. Another seasonal favourite Tharboosh is a combo of musk melon, ginger and honey, while the year-round Ginger Pine has the perfect proportions of pineapple and ginger. For a richer treat try Amrit, a mocktail of dry-fruits blended with various spices.

Annalakshmi's fruit juices are special because they contain no sugar - honey is the healthier substitute - and most all of them have ginger, which is excellent for digestion. The restaurant also serves a herbal Ayurvedic drink called Ambrosia, which is good for purifying blood and for overall well-being.

All in all, quite a find in the chaotic Ameerpet area.
EVENTS AT ANNALAKSHMI JUICES
There are no events at Annalakshmi Juices scheduled currently.