Mak Pool Parlour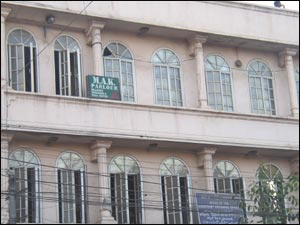 Started when billiards was the darling of Hyderabad, Mak has a collection of some nine tables. Of these, five are French and two are English, with the remaining two being pool tables. The, um, customer service is thrown in for free.

As one goes about his game, there are the persistent inquiries from the helper boys. Cigarettes are not the only thing on their what-can-we-do-for-you list. There are subtle inquiries - i. e. tugging your sleeve till your shirt departs from your body - for water-packets, too. Now this isn't really irritating - just a little distracting as you lay up for that perfect shot that will ultimately result in a sea of fouls. This place also has a table tennis set up with enough space for a doubles match.

On the whole, a place with just the kind of smoke-filled ambience that one expects with a game of pool.
MAK POOL PARLOUR SNAPSHOT
Listed In

Address

Telephone

Distance

Sub-Categories

Year Started

Timings

Closed On

Prices

Payment Option(s)

Closest Bus Stop

Closest MMTS Station

Add New Field:
EVENTS AT MAK POOL PARLOUR
There are no events at Mak Pool Parlour scheduled currently.
LEAVE A COMMENT
fullhyd.com has 700,000+ monthly visits. Tell Hyderabad what you feel about Mak Pool Parlour!