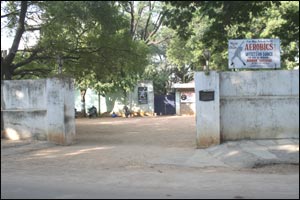 For a club that began in 1938, New Club seems to be a bit of a misnomer. But we have it on good authority that when this club first started, it was new. Can't change your name everytime the millenium turns.

Spread over roughly 1.6 acres, New Club is neat, pleasant and pretty well-maintained. The sports- and fitness-minded have enough to be pleased with: two tennis courts, two badminton courts, table tennis, billiards and snooker tables, aerobics classes, a gym, and a 40-metre swimming pool. And, of course, there are the usual bar, restaurant, library, and tables to play cards at and people to lose money to.

A good bargain in all, considering the New Club gives you more choice to plan your evenings with, at prices that are significantly lower than at other places in town where you can't swim, play games or indulge in a spot of tennis.

Membership details: Membership is an affordable Rs. 20,000, and each member is allowed four guests. For further information on membership formalities, please contact Mr. Kesavulu at the club.
EVENTS AT NEW CLUB (CLUBS)
There are no events at New Club (Clubs) scheduled currently.