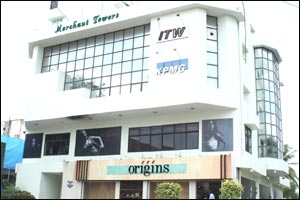 Even day and night, every day and every night! What are the odds of that?! Well, Equinox, the lounge in the city, is here to defy the odds. Open 24x7, this place is all about a perfectly relaxing time-out.

Club great food and beverages with the pleasure of great company, and you got yourself a fantastic time ahead. The place is about fun, and the guys working here will assure you of a good time. Be it the music that the DJ is spinning or the tricks that the dude behind the bar is pulling or the clowning around that the guys waiting tables are doing - Equinox will keep you entertained.

Equinox provides a fairly laid-back ambience, with hardwood floors, and couches that you will sink into. The music is loud enough to stir passion in your soul, and soft enough to allow an easy flow of banter across the table. It is lit with a delicateness that makes you wanna hang around a while.

The place is fairly highly priced, making it a haunt for the single and earning or youngsters with more-than-generous pocket allowances. But it is money well spent. But here's a little word of caution for when you are leaving here. Don't drink and drive. For, as the saying goes, if you hit the curb, you will spill your beer!