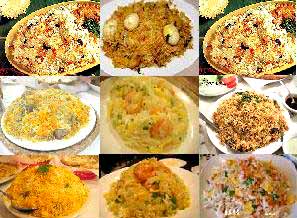 The Scene
You could step into Biryani Durbaar anytime, but it is recommended that you do so only when you find that all three of the following are happening to you in conjunction:

A. You amazingly wake up after being cuffed, and find yourself at Trimulgherry cross roads.
B. You realize that you are starving, and might need a drip soon.
C. Your companion is also in your condition, or had once eaten at Gali Shahtara, near Jama Masjid, Old Delhi

That it is popular, there is no doubt. Evidently, there are more people who fit the above mentioned bill than we reckoned. Or it could be something else. Something totally ingenious, something so extraordinary, that Biryani Durbaar actually clicks.

We searched around for the reason. And found it. There is no other restaurant worth the name, in this vicinity. People from areas like Sainikpuri, Venkatapuram and Hasmetpet come here. No wonder... Sadly, they arent among those spoilt for choice.

The primary problem with Biryani Durbar are the ambience and dcor - basic. The ground floor is like a mens only (the andher section, where visibility is limited to your own table), with a family section on offing on the 2nd floor. There is only a washroom, no loo, on the 2nd floor, and there is no water in the tap on the first floor, where the loo actually is. Ever had an off day while playing Snakes And Ladders?

The Food
The Mutton Biryani is not something we would recommend. It could be a bad day, but the meat was slightly raw. And the rice was worth its weight in gold. Well, at least equal to it. The other biryanis, like the chicken, fish and prawn, we leave to you to find out. These come at an average cost of around Rs. 100 for two persons.

Arz kiya hai, Biryani Durbaar mein andher hai, par zyada der nahi. Literally. Something wrong with the lights, we figure. Service time is average, and the waiters just need you to practice your whistling skills twice, every time.

However, the starters were good. Or it could be an off day for them too, we really cant say. We tried the Korra Menu Vepudu. It was good. Cant really go wrong with fried fish. The soups were also palatable. Try the Chicken Lemon Coriander. If you like lemon, youre sure to be okay with their version.

Desserts are also common everyday affairs. Qubani, ice creams etc. We went for the Lovers' Delight with the thought "let them give it their best shot." We got three scoops of ice cream - Butterscotch, Pista and Strawberry - with wafer cutouts in heart shapes. But eat on, for it gets better. There were pieces of fruit at the bottom, which served as a welcome surprise.

The Verdict
In spite of all this, there is no doubt that the restaurant is popular. Inexpensive rates, a wide range of regular dishes to choose from (the menu is exhaustive), and the standard Hyderabadi fare make this a popular middle class hang-out. This is also a place where you could try yur hands at cuisines like Tandoori, Chinese and Continental.
EVENTS AT BIRYANI DURBAAR
There are no events at Biryani Durbaar scheduled currently.