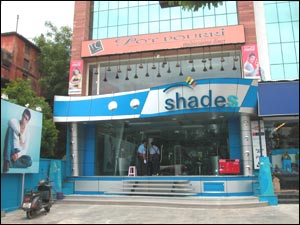 The Scene
Much smaller than it looks from the outside, Pot Pourri (two separate words, mind) is an over-ornate little joint with a clientele that likes its food hot, fast and affordable. The emphasis is on service with a smile, and you'll find rather a lot of willing smiles waiting to take your order.

The Food
Nothing fancy, and you're not spoilt for choice. Pot Pourri specializes in the Chicken 65 - Dum Aloo kind of fare, and they use plenty of spice and not a little oil. The Dum Biryani here is rather good, and all the mutton dishes are much enhanced by the tender meat used. Veggies prefer the Veg Bullet - a variety of vegetables, primarily cauliflower, batter-fried and tossed with garlic - and the stuffed rotis, of the tandoori variety, which are also decent. Dessert is Qubani-ka-Meetha, which they quite pride themselves on. Ask for an extra helping of cream unless you fancy a diabetic attack.

The Verdict
Populated mostly with execs from the offices nearby like Satyam, Pot Pourri is getting to be quite a crowd-puller, and will soon have a buffet menu. Considering the Airport stretch is bereft of any other reasonably priced option, it's easy to see why this restaurant is hogging all the attention.